Case Studies
---

PLAY Sports Coalition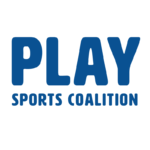 PLAY Sports, which stands for Promoting Local and Youth Sports, is a unique coalition of community  and national sports organizations and leaders formed to support young athletes, working families, coaches and volunteers across all 50 states, particularly those in underserved areas, through the COVID-19 pandemic and beyond.  Their mission is to ensure that the youth and local sports survive and thrive coming out of this pandemic, providing families and especially youth opportunities for physical and mental health, character and leadership development and repairing a society that needs community, connectivity and joy.  Active Policy Solutions (APS) spearheaded the development of this coalition to bring the youth sports community together.  APS has advanced the work of PLAYS through our leadership on the PLAYS Steering Committee and the driver of the PLAYS government affairs effort and agenda.
Association on Higher Education And Disability (AHEAD)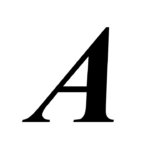 AHEAD is the leading professional membership association for individuals committed to equity for persons with disabilities in higher education.  AHEAD's membership includes disability resource professionals, student affairs personnel, ADA coordinators, diversity officers, AT/IT staff, faculty and other instructional personnel, and colleagues who are invested in creating welcoming higher education experiences for disabled individuals.  AHEAD boasts a membership of over 4,000, representing all 50 states and over 10 countries.  Additionally, AHEAD is the home base for the National Center for College Students with Disabilities (NCCSD), a federally-funded national center in the U.S. for college and graduate students with any type of disability, chronic health condition, or mental or emotional illness.  Active Policy Solutions provides government affairs and advocacy support to the Association with an additional goal of preserving funding for the NCCSD.
Outdoor Afro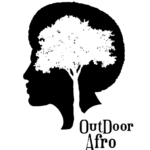 Outdoor Afro is the nation's leading, cutting edge network that celebrates and inspires Black connections and leadership in nature.  Outdoor Afro is a national non-profit organization with leadership networks around the country. With nearly 90 leaders in 30 states and 500,000 members from around the country, they connect thousands of people to outdoor experiences, who are changing the face of conservation.  APS works tirelessly to keep the OA network informed on outdoor and conservation policy as well as raising the profile of Outdoor Afro amongst Congressional leaders.
National Council of Youth Sports (NCYS)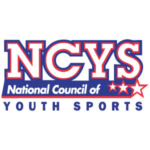 The National Council of Youth Sports (NCYS) comprises the who's who in the youth sports industry. Founded in 1979, the NCYS' membership represents more than 200 organizations/corporations serving 60,000,000 registered participants in organized youth sports programs. NCYS is the largest known organization in America representing the youth sports industry. Active Policy Solutions provides government affairs and advocacy support to the NCYS Executive Director.
Inclusive Fitness Coalition (IFC)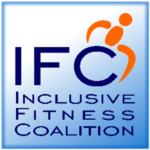 The Inclusive Fitness Coalition (IFC) is a national coalition of over 170 organizations dedicated to addressing the policy, environmental, and societal issues associated with the lack of inclusion and access to physical activity among people with disabilities. Active Policy Solutions is leading the IFC's multi-prong policy agenda that will ensure that individuals with disabilities are provided opportunities to participate in and receive benefits from health and physical activity programs.