National Council of Youth Sports
---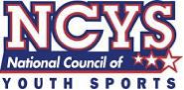 The National Council of Youth Sports (NCYS) comprises the who's who in the youth sports industry. Founded in 1979, the NCYS' membership represents more than 200 organizations/corporations serving 60,000,000 registered participants in organized youth sports programs. NCYS is the largest known organization in America representing the youth sports industry. Active Policy Solutions provides government affairs and advocacy support to the NCYS Executive Director. Examples of Active Policy Solutions' work representing NCYS include:
Hosted multiple annual Congressional Youth Sports Demonstrations to celebrate Youth Sports Week in July, which features members of the NCYS running sports stations, attendance by several Members of Congress and numerous congressional staff, and an award ceremony for the NCYS S.T.R.I.V.E. Award for Organization of the Year winner.
Organized several congressional briefings including one on a youth sports legislative agenda created by APS for NCYS to address Fitness, Access, Nutrition, and Safety (F.A.N.S). Then U.S. Congressman Mike McIntyre, Chairman and Founder of the Congressional Youth Sports Caucus, joined young athletes, coaches, parents, volunteers, and the youth sports community at an event to highlight the challenges facing and positive contributions of youth sports. Also hosted several congressional briefings on the current state of youth sports safety.
Introduced and passed a Senate resolution commemorating National Youth Sports Week.
Facilitated the rechartering of the Congressional Youth Sports Caucus and promoted the Caucus to Members of Congress to increase the Caucus's membership. This also included the recruitment of four co-chairs to the Caucus and an increase in caucus membership to 32.
Drafted and introduced a comprehensive youth sports bill: the P.L.A.Y.S. Act, which was introduced into Congress and has generated eight co-sponsors from around the country to date.
Secured the participation of Rep. Chaka Fattah (D-PA) in their annual S.T.R.I.V.E. award presentation in Philadelphia, resulting in NCYS' listing by name in the bill language of the America's FOCUS Act introduced by Rep. Fattah.
Provided input on major concussion related legislation and was able to influence the language in the introduced bill.
Submitted commends on the President's Council's Youth Sports Participation initiative report and submitted funding request through the initiative.
Cultivated opportunities for NCYS to sign onto efforts commenting, supporting, or opposing actions of substantive interest.
Provided in-depth analysis of several issues of interest including sequestration, concussion legislation, and on the House passed bill requiring background checks of school personnel.