National Interscholastic Athletic Administrators Association
---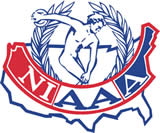 The National Interscholastic Athletic Administrators Association (NIAAA) preserves, enhances, and promotes educational-based athletics through the professional development of interscholastic athletic administrators. Since August 2012, Active Policy Solutions (APS) has partnered with NIAAA to assist in government affairs planning, advice, and strategic plan implementation – in other words, be NIAAA's eyes, ears, mouth, and boots on the ground in Washington. To this end, APS has developed and implemented a government affairs strategy to promote and advance NIAAA, its members, and its mission, to federal legislative, executive, and organizational entities. For the NIAAA, APS has:
Secured language in the Elementary and Secondary Education Act (ESEA) that clarifies that funding given to states (and from the states to school districts) may be used by school districts for athletic administrator professional development and certification.
Introduced NIAAA to the U.S. State Department's sports diplomacy office, SportsUnited, to find ways to partner to find funding to advance NIAAA's international programming efforts.
Facilitated and moderated a webinar for approximately 100 NIAAA members with the head of the Department of Education's Office of Civil Rights. There were approximately 75 additional views when posted online.
Developed a guide and provided training to NIAAA members on how to use government affairs tools to achieve objectives locally for their membership.
Obtained and facilitated the participation of NIAAA in various high profile events, including:

APS represented NIAAA at a Congressional Brain Injury Task Force Hill Day demo by staffing a table and providing material.
Having Board Member Karl Heimbach speak as a panelist at a youth sports safety congressional briefing.
Having a table at a National Youth Sports Week congressional demonstration.
Being represented at Safe Kids Worldwide congressional exposition "Safe Kids Day," providing information on the work NIAAA does to train athletic administrators in safety.
Representing NIAAA on a panel at the 2014 Youth Sports Safety Conference hosted by the National Athletic Trainers' Association (NATA).

Generating federal government recognition and support for the NIAAA's work such as through:

Over 50 Members of Congress writing congratulatory letters to NIAAA 2013-2015 sectional and national scholarship winners.
Sen. Al Franken (D-MN) presenting a certificate of recognition to the athletic administrator and district superintendent of the 2013 QPA qualifying school (Alexandria, MN).
Securing the presentation of the White House Disability Policy Advisor at the NIAAA's Annual Conference in December 2014.
Recognition of the work of NIAAA in the Administration's push to tackle opioid drug addiction.