Outdoor Afro
---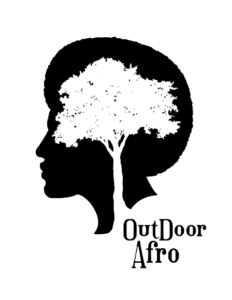 Outdoor Afro is the nation's leading, cutting edge network that celebrates and inspires Black connections and leadership in nature.  Outdoor Afro is a national non-profit organization with leadership networks around the country. With nearly 90 leaders in 30 states and 500,000 members from around the country, they connect thousands of people to outdoor experiences, who are changing the face of conservation.  APS works tirelessly to keep the OA network informed on outdoor and conservation policy as well as raising the profile of Outdoor Afro amongst Congressional leaders. Examples of our work include:
Held successful Hill Days with Outdoor Afro leaders from around the country meeting with Members of Congress and their staff,
Supported Full and Permanent Funding for Land and Water Conservation Fund (LWCF) through advocacy work.
Secured a Congressional Resolution honoring Outdoor Afro on its 10th Anniversary (H. Res. 371), of which 14 Members of Congress cosponsored.
Hosted Rep. Mike Thompson (D-CA) at an Outdoor Afro event.
Organized over 45 meetings with Congressional offices.
Drafted an Outdoor Afro Policy Platform that serves as the platform for Outdoor Afro's voice among policy makers.
Secured welcome video from Rep. Brenda Lawrence (D-MI) for the Outdoor Afro's Annual Gala and commending their work.