United States Tennis Association
---
United States Tennis Association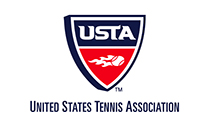 The USTA, one of the largest sports organizations in the country, has been doing outstanding work in communities, with youth, addressing major health issues, and an array of activities to benefit our fighting men and women, Wounded Warriors, and their families.  But little outside of the USTA knew about this, including within the federal government.
Challenge
While the USTA has great recognition for its philanthropic efforts and professional competition generally speaking, federal policymakers are not well aware of the direct impact the USTA makes serving their constituents, nor are do they understand how tennis can be a solution to addressing youth development issues, such as childhood obesity or high school dropout rates. The USTA turned to Active Policy Solutions to expand its visibility in Washington, DC and to engage in issues that will expand the reach of its programs and raise its profile as a leading national governing body in using sport to promote positive social outcomes.
Insight
The USTA could leverage its significant name recognition and high profile supporters to reintroduce itself to Washington stakeholders through a highly visible series of events and in-person meetings.
Strategy
The strategy was simple; leverage the name recognition and support of the USTA to showcase its work in communities throughout the country to key Washington, D.C. audiences. Active Policy Solutions organized and executed two separate multi-day advocacy conferences to highlight USTA's success in addressing youth development issues. APS worked with the USTA to mobilize nearly 300  supporters to conduct in-person meetings with Members of Congress.
In the first year's activities, Active Policy Solutions worked with International Tennis Hall-of-Famer Billie Jean King in a high-profile speech at The National Press Club attended by the media and key stakeholders. Other events throughout the week included site visits, a White House Roundtable meeting, Capitol Hill briefings, a visit to the Pentagon, and media outreach.
USTA Advocacy Week 2013 included a speech by tennis great Chris Evert at The National Press Club, media outreach resulting in being on the cover of Roll Call; a Capitol Hill reception attended by half a dozen Members of Congress, senior staff, members of the Obama Administration, as well as other federal stakeholders; a White House Roundtable meeting made up of senior Administration staff; and holding a full court tennis demo using their new 10andUnder format for Members and their staff on Capitol Hill.
Success
The USTA Advocacy weeks were met with resounding success with members of Congress, the White House, partners, participants and policymakers. Highlights from the weeks included:
A Congressional briefing to announce the launch of the first-ever Congressional Tennis Caucus, chaired by Representatives Lowey,  Bishop, and Capito. The Caucus now has 34 Congressional members and works to highlight various USTA programs.
Personal meetings with over 50 Members of Congress and approximately 150 meetings with congressional staff where, over the two years, nearly 300 USTA volunteers and supporters shared their personal experiences and the positive work USTA is doing in communities all around the country.
The White House staff acknowledged that the USTA is the model sports organization that they hold out as the standard for other potential partners.
Generated interest of 130 members of Congress in attending a local program event or conducting a site visit.
Building on the meeting at the White House, we are already working aggressively with the Let's Move Center for Faith Based and Neighborhood Partnerships Office to develop a partnership with the USTA and their Fatherhood Initiative and aligning closely with the Partnership for Healthier America to publicly recognize the commitments of the USTA to serving military families and underserved communities
Entered into serious discussions with the Departments of Health and Human Service, Housing and Urban Development, and Education to enter into formal agreements to foster cooperation of USTA helping advance those agencies' efforts while those agencies promoting the serves that USTA has to provide.