USA Cheer
---
USA Cheer
Challenge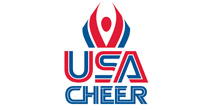 USA Cheer, the national governing body for sport cheering was exploring the creation of a new competitive discipline deriving out of cheer as a way to grow the activity and expand participation opportunities for young people. Active Policy Solutions was engaged to support the development and strategic direction of creating this new sport.
Insight
Active Policy Solutions recognized that there was a growing body of schools at both the high school and college level that had created different models of competitive cheer in hopes to count it as a sport for Title IX purposes. However, none of these programs had been successful in gaining the approval of the Department of Education.
Strategy
Active Policy Solutions partnered with USA Cheer to create a new sport called STUNT and launched an initiative to have it recognized as an NCAA Emerging Sport.  Key to this effort was securing the support and endorsement from Title IX advocates and positioning STUNT with influencers in a way that preserved traditional cheerleading while creating an opportunity for colleges, universities and high schools to comply with Title IX requirements.
Success
The success and popularity of STUNT across all levels of athletics has been unprecedented. In just two seasons Active Policy Solutions and USA Cheer have:
Expanded participation to include over 50 colleges and universities and over ten state high school athletic associations in STUNT.
Hosted two national championships and field two STUNT collegiate All-American Teams
Met the minimum standards for NCAA emerging sport during the first STUNT season and submitted an application to the NCAA Committee on Women's Athletics for review and approval.
Secured the Office for Civil Rights positive review of the direction and growth of STUNT. In addition, USA Cheer has received endorsements from several Title IX advocacy groups including the Women's Sports Foundation, American Association of University Women, Sports Management Resources, and the Southwest Women's Law Center.
Brokered a partnership with Varsity and Partnership for a Healthier America (PHA) for a new initiative that encourages cheerleaders and dancers to get involved in aerobic activities. The programs will be taught to the 400,000 enrolled campers that attend Varsity camps.