Branding
---
Recognition by members of Congress is a great way for clients to call attention to their work or projects and build visibility. Active Policy Solutions organizes government briefings and Capitol Hill Days and works to secure government recognition of our clients' programs: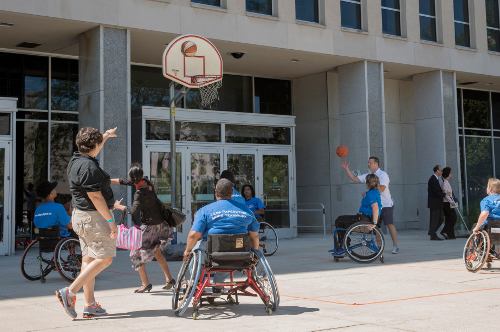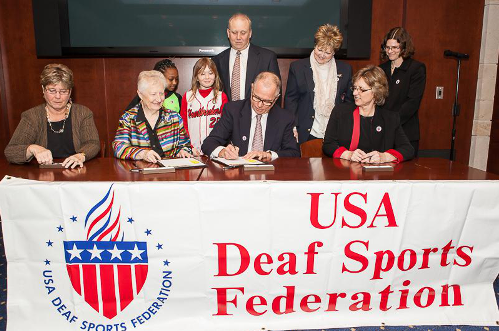 Government Briefings & Events
Briefings, demonstrations, and events provide a great forum to educate policymakers about key issues and bring awareness to the work of our clients. Our work includes:
25th Anniversary of the ADA Event with the Office for Civil Rights (OCR) where Terri Lakowski joined Department of Education Secretary Arne Duncan in paying special tribute to the recent OCR guidance to expand sports opportunities for students with disabilities. As part of this celebration, APS secured the participation of our coalition partner, Athletics for All, to host adapted sport stations for the public and students with disabilities.
White House roundtable discussion to celebrate the anniversary of Title IX, featuring White House Senior Advisor, Valerie Jarrett, Department of Education Secretary, Arne Duncan, Assistant Secretary for Civil Rights, Russlynn Ali, and legendary female athletes such as Billie Jean King and Dominique Dawes.
Briefing on Youth Sports Legislative Agenda to Address Fitness, Access, Nutrition, and Safety (F.A.N.S) where Rep. Mike McIntyre, Chairman and Founder of the Congressional Youth Sports Caucus, joined young athletes, coaches, parents, volunteers, and the youth sports community at an event to highlight the challenges facing and positive contributions
of youth sports.
Afterschool Programming – sponsored by the Afterschool Caucus, this briefing discussed the critical role that organizations such as After-School All-Stars are playing in providing comprehensive afterschool programming for youth.
Employee Wellness – sponsored by the Wellness Caucus and Congressional Fitness Caucus, this briefing discussed how employee wellness programs can be part of the solution to address our nation's obesity epidemic. Active Network was featured in this briefing.
Childhood Obesity Demonstration – in support of Childhood Obesity Awareness Month, this demonstration featured the participation of four Members of Congress, five Congressional Member Organizations (i.e. caucuses), ten organizations including physical activity stations (a tennis court and cheerleading demonstration), and the viewing of a nationally broadcast video to get school children moving.
Hoop for Heroes Mentoring Week – Active Policy Solutions, for After-School All-Stars, helped organize and execute a week long mentoring youth basketball camp.
Signing of the Brighton Declaration on Women and Sports – by the USA Deaf Sports Federation.  Active Policy Solutions arranged for Rep. Langevin to reserve the room in the Capitol Visitor Center and coordinated this major event attended by members of the deaf athletic community, their friends, families, and supporters.
Homelessness and Sport– sponsored by the Congressional Soccer Caucus, Youth Sports Caucus, and Congressional Fitness Caucus, this demonstration showcased what Street Soccer, a national nonprofit, was doing to serve the homeless population through its soccer programs.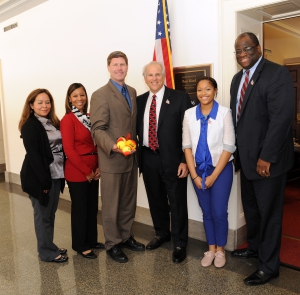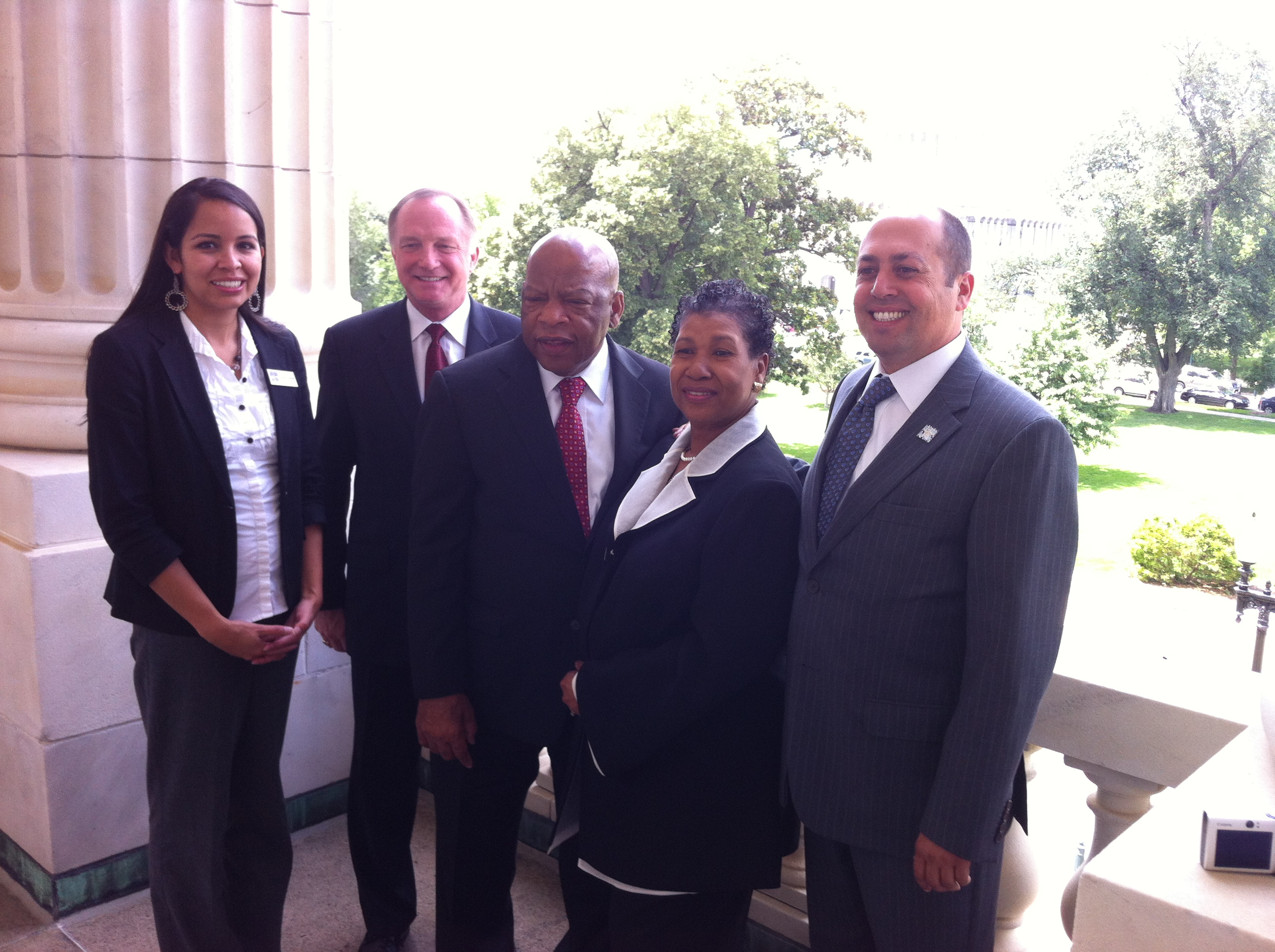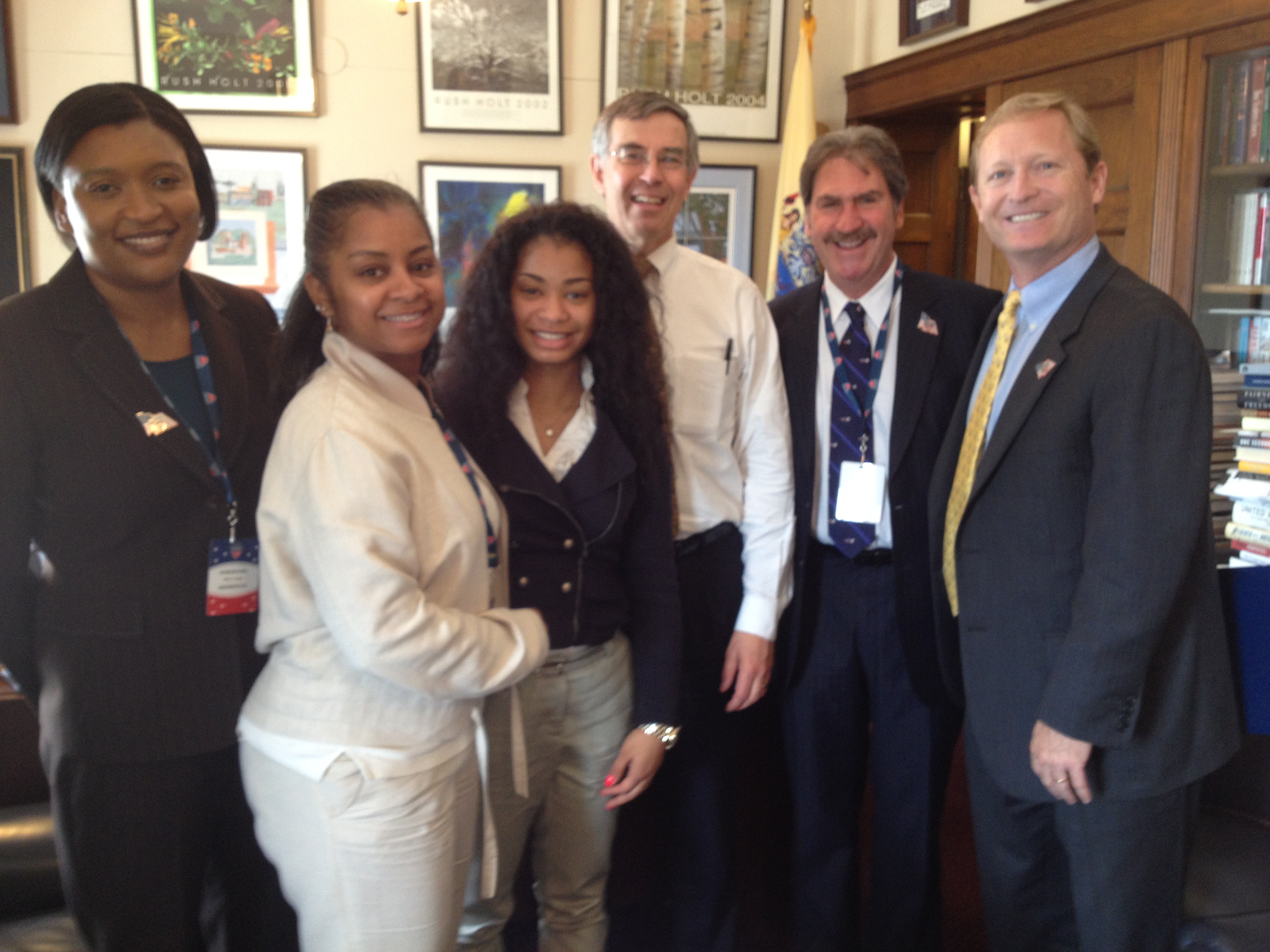 Capitol Hill Advocacy Days
Capitol Hill Advocacy Days are designed to give our clients an opportunity to take their message directly to Congress. Active Policy Solutions orchestrates these days, including training constituents on how to advocate, arranging meetings with Members of Congress, organizing the days and schedule, and coordinating follow-up from legislative meetings. Some examples include:
Up2Us – Organized a Washington, DC Advocacy Day for a coalition of 500 sports based youth development organizations, including two congressional briefings, a roundtable discussion with agency officials, and advocacy visits to Members of Congress.
United States Tennis Association (USTA) – Oversaw the execution of two annual USTA Advocacy Weeks, which included two White House Roundtables with senior Administration staff, events at the National Press Club featuring Billie Jean King and Chris Evert, a Pentagon visit and tour, two Capitol Hill receptions, two congressional briefings, and over 200 congressional visits, including over 50 personal meetings with Members of Congress.
Inclusive Fitness Coalition – Organized a Capitol Hill Day that featured a congressional briefing and meetings with key congressional caucuses championing physical activity and the rights of people with disabilities.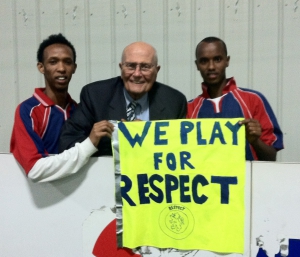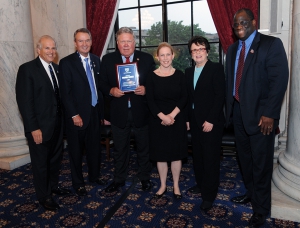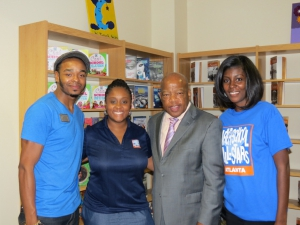 Congressional Recognition of Clients' Program Efforts
Recognition by Members of Congress is a great way for clients to call attention to their work or projects and build visibility. To do this, Active Policy Solutions has worked to secure statements of support from Members of Congress, orchestrate visits from Members to local programs, and develop congressional caucuses to provide a platform to honor their work. For example,
we have:
Gained introduction of resolutions in Congress recognizing various youth sports safety efforts, including a resolution marking National Lacrosse Safety Month and National Cheerleading Safety Month. National Cheer Safety Month was also recognized by the Department of Health and Human Services as a National Health Observation.
Invited and facilitated the participation of Sen. Thom Tillis' (R-FL) wife and Sen. Patty Murray (D-WA), lead Democratic member of the Senate Health, Education, Labor, and Pension Committee, in Girls On the Run 5K events.
For the USTA, created the Congressional Tennis Caucus to provide a forum in Congress to discuss the critical role that tennis can play in advancing healthy lifestyles, improving educational outcomes, and supporting our military.
On behalf of USA Cheer, secured a statement from the Chair of the Youth Sports Caucus about the creation of the new sport, STUNT on the House floor.
Worked with Street Soccer, a grassroots organization using the power of soccer to help homeless men and women dramatically transform their lives, to obtain three Congressional Record statements honoring Street Soccer for its work with the homeless population, secure the participation of Rep. Eleanor Holmes Norton (D-DC) in the 2011 Street Soccer Cup, and secure the visit of Rep. Debbie Dingell (D-MI) to a Detroit Street Soccer Tournament.
Obtained, for USTA, a video from Sen. Amy Klobuchar (D-MN) congratulating one of its National Junior Tennis and Learning (NJTL) program on its anniversary.
On behalf of Varsity Brands, secured a statement from Rep. Marcia Fudge (D-OH) on Varsity Brand's Cheer for a Healthier America program during her remarks on Childhood Obesity Awareness Month on the House floor.
Obtained Congressional Record Statement for client honoring its work with military veterans.
On behalf of the USA Deaf Sports Federation, secured the congressional introduction in the 113th Congress of a bipartisan resolution, H.Res. 314, cheering on the United States' representatives to the Deaflympics.